LID press corner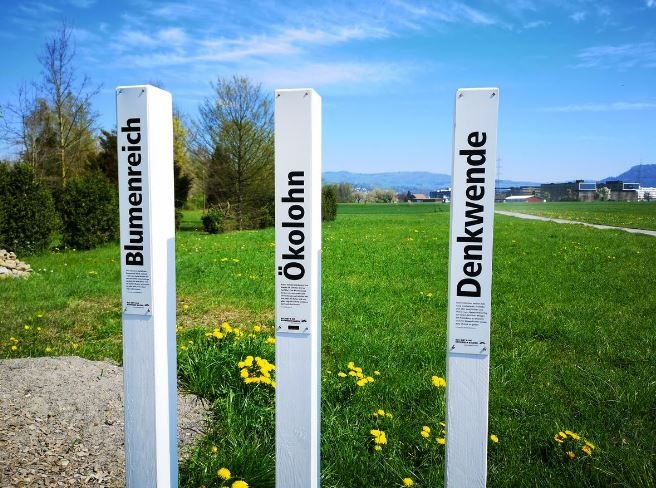 A document
20220621_SBV_MM_DE_S~ckpfosten2022_1.pdf


PDF – 222 KB
Adventure farm, an exciting summer excursion in nature
Swiss farmers are making the summer of 2022 an agricultural experience for the whole family. With a record number of 2,034 lure stations, they encourage passers-by to discover nature. 380 farming families open their barn doors for the "Visit the stables" project and provide a behind-the-scenes look.
The white lure posts are distributed throughout Switzerland. In summer they stand on meadows, fields and pastures and attract attention from afar. They attract passers-by with witty keywords and arouse their desire to learn more about the agricultural achievements of Swiss farmers. There are a total of 2,034 articles this year, more than ever.
More than 380 farming families from all over Switzerland take part in the "Stallvisite" project and welcome guests to their farms. The stable tour project was launched in 2005 to show on site how the valuable food production works, how the animals live and how they are used as protectors of the landscape. Companies can be recognized by the "Stallvisite" welcome flag. Farm families are also happy to provide spontaneous and competent answers to questions about their business. The visit to the farm is free. All Stallvisite companies can be found online with their offers at www.stallvisite.ch.
The farm experience is an unforgettable summer experience for the whole family. There is a lot to discover and see – for example harvesting fodder or a peek into the stable. For many children, touching a pig's wet nose or seeing a cow being milked is something special. The excursion can easily be combined with a walking, walking or cycling tour. And if you take a careful walk in nature, you will discover the white poles from afar and let yourself be lured. Swiss farmers make this experience possible for the Swiss population with the "Lockpfosten" and "Barn Visit" projects.
The "Lockpfosten" and "Stallvisite" projects are part of the basic communication of Swiss farmers.
Rückfragen an:
Maria Känel, LID, Projektleiterin Stallvisite & Lockpfosten
Telefon: 031 359 59 7
Mail: maria.kaenel@lid.ch

Mirjam Hofstetter, SBV, Co-Leiterin Kommunikation SBV, Bereich Marketing
Telefon: 056 462 52 14
Mail: mirjam.hofstetter@sbv-usp.ch